Part 4 of 4, Change Management Techniques for Getting Sales On-Board with Demand Planning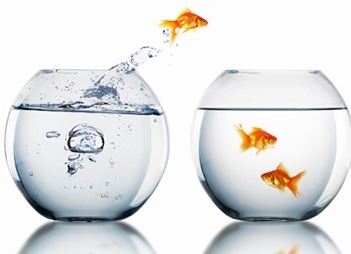 In this final installment of our 4 part series, we'll take on the human element of change management. The other parts we looked at dealt with process, information technology, and organizational topics.
Salespeople at all levels can be some of the most challenging for us supply chain types. It's not that they don't want the company to do well, but often can be a case of "I have enough work to do to hit my numbers and that's not my job." "The customer comes first." Plus, there are varying levels of experience, varying personalities, goals, aptitudes, and tolerance for quantitative tasks. Most of their compensation/advancement potential is likely not based on criteria that warrants spending time on "your" forecast.
Great – so with all that and more in play, how do we get them to care? Here's a few things to try from a change management perspective. The paragraphs below will progress from the more collaborative techniques followed by the more directive ones.
Explain the big picture. Explain to them how the forecast drives ALL downstream planning (and execution/cost in a make-to-stock/forecast environment.) Explain that the forecast is what operations uses to get ready to actually meet the promises Sales makes, as well as to deal with competitive pressures of supplying in the marketplace (a.k.a. cost, quality, lead time). Some will get it, some won't care. Your executive Sales leader, being a member of the management team will likely get this, good luck if not. Show a simple, high level chart of how it all fits together, educate them.
WIFM (What's In It For Me) is the universal language of change management. Things like, "we'll help you keep your promises (e.g. quality, lead time, OTIF), have enough of the right inventory, and continue to be cost competitive" will hopefully get their attention. Some will be able to connect this with more sales, advancement, and commissions. Again, some won't, and others won't care. Sales should have had input and team representation in the design process as well and be assured that the process can be improved as time goes on and/or requirements change.
Triangulate the training/coaching sessions. By this I mean hold larger, broad training sessions including the items above (get Sales leaders to present and participate), as well as hold one-on-one coaching sessions. Enlist the support of an ambassador within the salesforce to work with peers. If I tell my teenager something, it's useless, if his friend tells him something, he may listen.
Work the change management at multiple levels. That means top down and bottom up. If the Sales boss isn't on-board than you'll need help at peer and/or higher levels. With any Sales leader, you'll have to continually demonstrate the value. Like any good boss, Sales bosses are protective of their peoples' time and energy. The Sales boss needs to follow-up with his/her people on process compliance, improvement opportunities, and of course the metrics. We've had some participate in root cause analysis exercises too. What's important to the boss and what s/he asks about gets attention. People will often say "If my boss doesn't care about it, why should I?"
Tie the forecast to operating and financial metrics. What gets measured get managed. Of course you need to measure things like forecast error, bias, etc. Relate these metrics to OTIF and inventory levels (email me if you'd like more detail). Sales people don't like these metrics, but it's important to stress that it's not personal, we're only trying to improve the process and effectiveness of the business. This challenged me once when we resorted to measuring forecast error by salesperson and those with un-improving, high forecast error had to go explain the reasons to the president. It wasn't the preferred approach, but we eventually had to go there and it worked. Many companies want to measure the accuracy of various components of the demand plan (e.g. statistical, sales input, etc.). This is okay for perhaps the Demand Manager to watch, but I'd gage your organization's capacity to absorb several flavors of the same metric. If they have many other things on their minds, it may just confuse them. Overall, it's tough to argue with results and nothing gets an executive's attention (and support) more than results. It's usually how they got there and how they get fired if results go south.
Make it a formal part of the job. Add forecast duties to job descriptions and metrics to performance evaluations. You may not be able to do this for the next go-around, but it should be incorporated after that. If you don't have the authority to do these things, then you likely don't have the right people, levels, or commitments involved for changes to be sustainable.
Well there you have it across our four part series. Some tips on process, IT, organization, and change management from the Nexview gray hair/battle scar collection. Like most things in operations improvement, it's a blend of people, process, and technology. Improving this process and embedding the culture of forecasting within Sales is a continuous process. The process itself and tie to results are the keys, otherwise much ground could be lost in a leadership or organizational change.
Here's what others are saying on this topic
We've also got a discussion going in the Institute of Business Forecasting's LinkedIn group, feel free to jump in!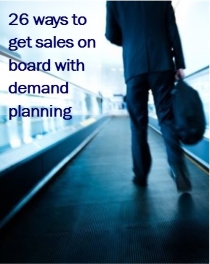 See the full article in Supply Chain Quarterly that also covers items related to process, information systems, and organization design