Five Ways to Excite Your Executive Team About S&OP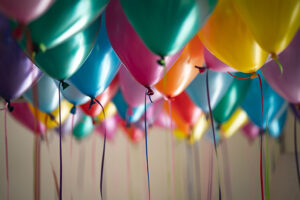 We've all heard that S&OP is an executive process, but how do you get their interest and support? By S&OP, I mean the monthly meeting flow that coordinates demand, supply, and financial planning to operationalize a company's strategy. This process culminates with the Executive S&OP Review that is led by the company's or business unit's senior executive. In all companies, executives are under extreme pressure to deliver results through high-performing teams. Here are five suggestions to help them visualize how S&OP can do that.
Paint a vision of how S&OP will align the company. S&OP aligns the company around an agreed upon set of plans that extend far enough to not only balance supply and demand, but also to integrate financial planning and enable the best decisions for the company within the needed time horizon for those decisions to be effective. Executives are generally in their roles to maximize performance of the overall company, not just their areas, and most will support efforts toward this end.

S&OP helps sustain accountability across the organization. Management Team members are frequently frustrated by events often stemming from gaps in accountability. They know the success of the company (as well as their own) depends upon execution throughout the organization. Stress that S&OP provides a structure for accountability that will not only be evident through its implementation, it'll be measured as well.
S&OP is the vehicle for continuous improvement.The Management Team knows their organization has room to improve, and usually has some pointed suggestions on what needs to happen where. Perhaps these ideas will help, but stress that S&OP is a lasting systematic approach that will advance a performance-oriented and aligned culture at top levels, while surfacing areas to address in the next level down planning processes (inventory management or forecasting for example). Thus, S&OP highlights areas for continuous improvement at multiple levels in the company.

S&OP creates leadership development opportunities. Executives are usually appointed in substantial part for their leadership abilities. They not only care about the next generation of company leaders, but also want good leaders under them now so they don't have to do it all. S&OP is a process that will challenge people to be data driven, consider the integrating factors and repercussions when making decisions (i.e. the big picture), and define and manage to a plan that'll be measured.

All things future company leaders need to do.

S&OP enables and sustains results. As mentioned above, S&OP provides a vehicle to identify gaps in the underlying processes.

Results can often be achieved quickly by attacking something tactical in an underlying process (e.g. transportation or overtime).

Longer-term results and sustainability come through Items 1-4 above (e.g. sustained OTIF improvement or revenue growth). Get those things going and the results will come, and nothing excites executives more than results. Identify a few operating and financial metrics that S&OP will address in the short and long-term, and commit to improving them with executive support through S&OP.
While more and more executives are accepting S&OP as a critical process that needs their involvement, highlighting the factors above will attach a business case to the immediate effort as well as connect S&OP with building and sustaining a high-performing team, and it's these teams that deliver and sustain results.