Integrated Business Planning for Upstream Oil & Gas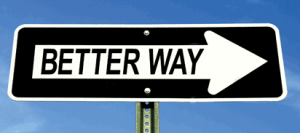 To best take advantage of marketplace opportunities, some leading E&P companies are reducing their cash cycle times while improving focus on capital management and operating expenses through a process called Integrated Business Planning (IBP). While developing in upstream, IBP is a mature cross functional planning process that has been developed over the past 30 years primarily in manufacturing industries. The intent in upstream is to structure communication and coordinate planning across finance, operating groups, and marketing.
IBP enables leadership to:
Improve cross-functional decision making, collaboration, and communication at senior and middle management levels

Connect longer-term planning and budgeting to execution

Work from a single set of plans throughout the organization

Distribute the accountability for the plan/budget and improve forecasting and the next budget cycle

Improve scenario planning and analysis

Link performance indicators throughout the organization

Better prepare asset leaders for upward communication to corporate executives as well as assist corporate executives with resource allocation across assets
IBP is built around:
Managing the pieces of your plan that aggregate to the whole (e.g. by formation, area, production wedge, or rig)

Confirming and coordinating plan changes across key drivers of the business such as rigs, no. of wells, reserves, production, capital, and LOE. Once you have a good on-going and monthly rolling view of these items, you have a great jump on the next budgeting cycle

Managing outbound volume by outlet channel and synchronizing infrastructure development with production

Implementing a series of collaboration meetings and report views to manage the above. These meetings will take the place of many informal meetings that otherwise occur.
All companies do what IBP facilitates in one way or another. The question for teams without IBP becomes to what extent are decisions made collaboratively that optimize the whole, made in a timely manner, and are integrated with finance and next level down planning and execution processes such as managing land/leases, rigs, completions, construction, supply chain, and marketing.  Teams that are using IBP to connect these touchpoints will find themselves on the path to improved performance.
See more on our IBP service offering for E&P companies.
If you are interested in joining the discussion and hearing more with focus on IBP for Upstream Oil & Gas, you might consider joining our group on LinkedIn, IBP for Upstream Oil & Gas.