Modify S&OP to Restart Operations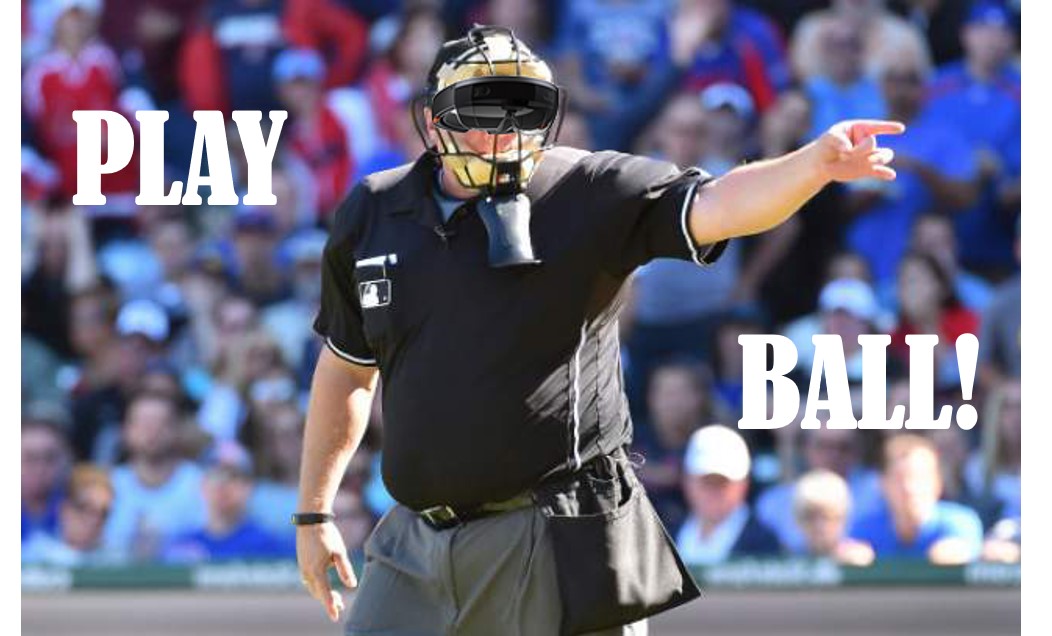 While we are far from through this terrible Covid-19 pandemic, governments are now planning for economies to open. Many are also discussing the after-effects on our supply chains and workplaces. The effects will vary by company and duration. The concepts of de-globalization, work-from-home, and continued social distancing are pervasive in the discussion. As governments effectively print money (aka "stimulus") and companies large and small take on debt to survive, it'll be hard to find companies and individuals who aren't affected. At the time of this writing, according to Fortune, unemployment in the United States stands at almost 15% (April 2020), which is the highest rate since 1940.
Many of us are home trying to be as efficient as possible to do what we can for our jobs. Some companies have continued on while others have had operations drastically reduced or shutdown. Whatever the situation, leaders are planning next steps to get back to full operations as conditions allow.
The general guidelines are coming for opening back up.
The lasting effect questions alluded to above will take some time to sort out. First and foremost will be managing start-up of "normal" operations. It takes years to grow a tree, but only seconds to take it down with a chainsaw. Our economy will open back up gradually.
The requirements will be set by governments based on inputs from health officials, dependent upon medical advances as they become available. Things like:
We see the virus significantly lose steam and how those metrics will be matched to allowable activity
We have an on-the-spot test for the virus antibody and presence, and a protocol for when we find a health risk
We have a vaccine and more effective treatment for when this hits again
A common basis across companies for safe, accepted practices will emerge and probably be legislated. Employers that attempt to do something out of the norm will be shamed and likely penalized directly. I saw Bank of America shamed on TV last week and heard reports of the New York State Attorney General's interest in what Amazon is doing regarding safety in their fulfillment centers.
The specifics of opening back up will be complex for most.
The general health guidelines are important, but it'll be up to business leaders to translate them into how things actually function. Companies, countries, and regions within countries will ramp-up at different rates and with different levels of efficacy. Execution will be a huge issue. The things that normally challenge supply chains will become more extreme. The let-downs across trading partners and within your own company are all coming. We'll need to work through it.
Opening back up will involve the following:
Defining specifics in the face of uncertainty
Cross-functional coordination
Aligning people and capabilities
Resolving differing perspectives across strong personalities and competing priorities
Working to a single plan
Measuring progress and re-calibrating
Translating the above into a set of financial statements
Increased trading partner/external coordination
Answering a lot questions from internal and external stakeholders up through the pecking order
Sales and Operations Planning can help, but status quo won't cut it.
While it's true that Sales & Operations Planning is the vehicle to deal with the bullet points above for the everyday normal craziness, most companies will need different tactics to deal with the acuteness of the present situation. Some will create separate red/crisis teams to deal with it. This will waste time for many as it'll duplicate some things done in the company already, likely suffer from information gaps and confusion, and of course personalities can always get in the way.
Why not leverage your current management system, of which S&OP is a part, to do this?
For the next few months during ramp-up, don't be hampered by your current or common S&OP "best practices", just adapt to the current business need. I'm going to suggest some things are counter to standard S&OP best practices, but S&OP fundamentally is there to serve the business needs and those needs are just different right now.
Suggestions for the overall S&OP process:
Higher-ups in the company become more tactical, but only where it adds value (Avoid the duplicate "Red Team" as mentioned above).
Shorten your discussion horizon with emphasis on 1-3 months or however long you project the transition back to "normal" will be for your situation.
Increase the frequency of S&OP meetings to update discussion on actions. Whether or not you update plans depends on your situation and ability to support. Increased reporting could be overly burdensome in many companies, so be careful here.
Improve definition of links between your monthly S&OP meetings to the weekly tactical meetings (i.e. what is discussed in each and by whom).
Be judicious in your KPI accountability, consider suspending some KPIs if they are onerous to calculate as they will likely be discounted anyway.
Dedicate more resources for Finance to help with scenario planning, don't just keep asking the already over-stretched board presentation heroes for more.
Suspend draining ERP or other IT projects unrelated to opening back up.
Segment your customers right now if needed, even if this needs to be subjective or done by edict.
Don't wait for the typical S&OP cycle timing, to hold the discussion, if it's urgent do it now
Bypass people that slow things down, there's no change management tolerated on a battlefield and that's where you are. I'm not talking about safety here.
Adapt each of the S&OP component meetings to meet your current need.
To be even more specific, what does that mean to your S&OP meetings? This of course is business specific, but you might consider the following as a place to start. The important this is that you adapt.
Portfolio Review
Consider suspending this for now. You likely have larger problems with basic operations rather than managing the dynamics of the product portfolio right now.
Simplify the portfolio temporarily. Supply Chains are obviously complicated by SKU proliferation, this is no time to burden the supply chain with complexity you normally deal with to fit your longer-term product strategies. Of course cash flow and profitability are considerations in addition to complexity.
Demand Review
More focus on orders for demand planning. Your historical forecasts are probably way off which means less reliance on statistical forecasts.
Ask if demand swings actual changes in demand, a change in timing, or just due to customer ramp-up too.
Increase customer contact to substantiate orders and secondarily, the forecast.
Demand planners will need to be more mindful of their customers' situations (demand) as well.
Is it possible to link pandemic metrics (i.e. "flattening of the curve") with business volume/ramp-up? This will need to be done regionally and we'll need to learn from the early regions if possible.
Increased reliance on directional experience from leaders will be more of a factor.
Conduct mid-month or weekly demand reviews as appropriate for your situation.
Supply Review
This will be no time to harp on the commercial team for high forecast error. Customers will be changing orders rampantly as their situations are as bad as yours. Some of these suggestions need to brought forward to Pre-S&OP quickly.
Lengthen promised lead times where possible to enable more make-to-order.
Build inventory to grab market share when your competitor falls over.
Require/refine schedule break rules, tactfully define your own if the commercial team is too slow and cross-functional leadership doesn't step in. That will get someone's attention! (WOW, how "un-S&OP/non-teamy", I can't believe I said that!!!!) This is obviously related to the customer segmentation mentioned above.
Complete more touchpoints with union leaders, if applicable. You are one team even more so right now. Get a union leader in the Supply Review.
Coordinate more with key suppliers. Give them whatever forecast you have or they'll create one for you that will be worse than yours.
Pre-S&OP
More executive involvement where that makes sense (see above), more tactical focus.
Align on who the best customers are or define them by edict, someone will need to step up here if customer segmentation a gap in your company.
For non-global/regional processes, if there are more higher-ups are in here temporarily, can we also do the company roll-up check here to best leverage their time?
Executive S&OP
Apply more focus on scenario management, communications (internal and external), compliance with health and safety guidelines.
Establish priorities across cash flow, profit, and market share.
Adapt S&OP processes across regions to accommodate local economy re-opening.
As Finance and IT are involved throughout, I'll just add a couple comments specific to them.
Finance
Increase support for scenario planning, ask for priorities and/or resources when people ask for too much.
Continue with understanding of variances, but less focus on that. We know most public companies are withdrawing guidance for at least Q2 at this point. This will likely extend longer.
Expect earlier requests for 2021 numbers, many investors are now discounting 2020 all-together. Hopefully your bankers can get their minds around the situation too.
IT
Provide more support for reporting (increased frequency and scenario support).
Realign on-going project schedules as process owners are likely consumed on the tasks at hand.
Wow that's a lot going on. Obviously, we'll need to take this one day at a time. I'm sure there's a ton I've missed and one shoe certainly doesn't fit all. The point is that current practices need to be adapted and we should try to use our existing infrastructure (S&OP) as much as possible rather than adding other things to more tightly manage a triage situation. Once the situation stabilizes, then perhaps go back to "S&OP best practices", but perhaps some other things will also come to light that should be continued or further developed as your process continues to serve the business.
Good luck.