Using Procurement Data to Add Value, Integration, and Influence
Video (31 min)
Slides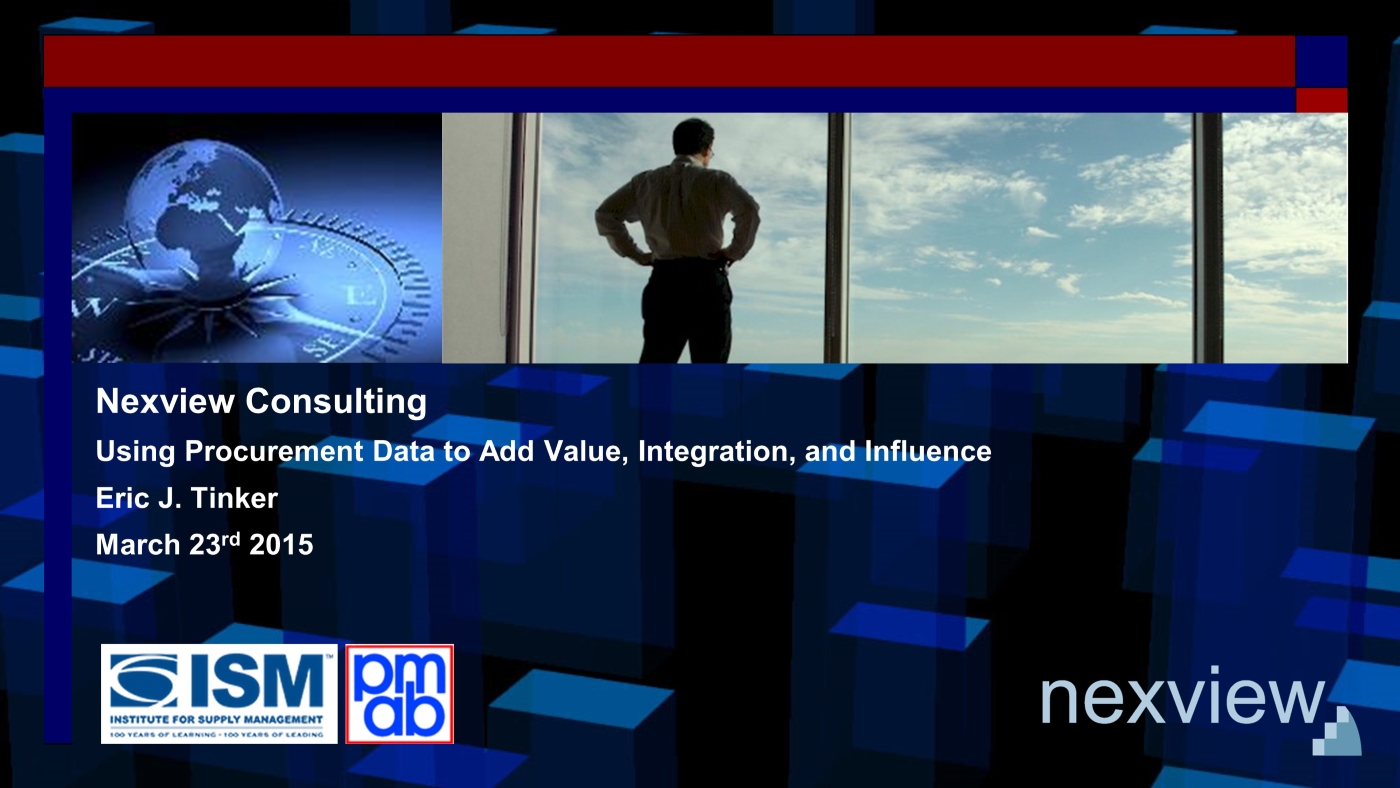 About Nexview Consulting
Nexview Consulting is a boutique management consulting firm that specializes in Sales & Operations Planning and leverages S&OP to be the platform for continuous improvement and profitability in client organizations. We also work with clients to improve the supply chain and planning processes, organizations, and technology that support S&OP. Consulting methods promote sustainability of performance improving behaviors, tangible results, and development of client team members. Nexview Principals and Associates are highly-experienced business and consulting leaders with track records of delivering results for clients across the world, typically with larger more well-known consulting firms. Our model enables us to meet the needs of mid-market clients or larger clients who may require multi-division/geography support.  Nexview Consulting is based in the Boston area and Houston, but we travel worldwide to conduct training seminars, speak at conferences, and work with clients on high-impact, performance improving initiatives.

Our Principals
Please click names for full bios
Please contact us with any questions or comments and thanks for your interest. 
Sign-up for a free membership and get all of our free articles, white papers, videos, and more 
Please also see of some of our more popular blog posts: