Best practices, tools, and techniques
2, 3 hour sessions to be held 7th and 8th July, 2021
Join us online for a high-impact seminar on S&OP...

Actionable ideas and items to take away
See more
Best practices, tools, and techniques
2, 3 hour sessions to be held 7th and 8th July, 2021
Join us online for a high-impact seminar on S&OP...

Actionable ideas and items to take away
See more
Co-sponsored with our partner
S&OP FOR PERFORMANCE IMPROVEMENT
VIRTUAL, 7th and 8th JUL 2021, 3 hours each day
12:00PM - 3:00PM UAE
3:00PM - 6:00PM Bangkok
4:00PM - 7:00PM Singapore, Kuala Lumpur, Hong Kong
We have adapted our proven course for online attendance before we soon get back to in-person seminars. 
Why Join Us?
The course will provide best practices, tools, & techniques for implementing and improving Sales & Operations Planning including:
A proven methodology for implementation

The 8 Levers for S&OP performance and how to use them

Roles & responsibilities

Key Performance Indicators and using them effectively

Report formats and what to include

Examples of successes from leading companies

Enabling IT technology

Techniques for change management and project success
Key Takeaways:
Actionable ideas for immediate application

Risk areas and ideas for mitigating

Materials to help you and your team understand and improve
Who should attend:
Directors, Managers, and Contributors who are looking to implement or improve an existing S&OP process, functions including:
GM

Supply Chain

Sales

Operations

Finance

IT

Product Management
This course is designed for people new to S&OP, but also those with experience in the process who want to drive performance improvement. 
Yes - I'd like information on pricing and a brochure with a detailed agenda on this high-impact event!


Your Discussion Leader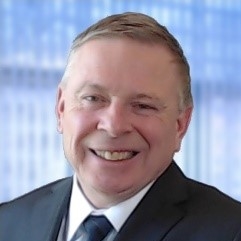 Eric Tinker has been delivering supply chain results for global corporations across the world for over 20 years with Nexview and larger, more well-known consulting firms. Eric's projects have delivered in excess of $500MM in documented benefits. Learn Nexview's methodology for S&OP implementation and performance improving techniques and be better equipped for success.