S&OP FOR PERFORMANCE IMPROVEMENT
HONG KONG, 28 SEP 2018
JAKARTA, 5 OCT 2018
We have condensed our multi-day workshop into a high-impact single day workshop for those wanting to implement or improve their Sales & Operations Planning process.
Objectives:
Share globally proven techniques through a blend of discussion, exercises, and case studies

Benchmark your current planning process vs. Nexview best practices and give you a tool to measure progress going forward

Discuss the 8 Levers for S&OP Performance and how to use them

Provide sample design templates for the process, reports, and KPIs

Discuss how to implement S&OP and give you change management techniques
This course is practical and goes well beyond the generic subject matter material. We want you to get something actionable! 
We will discuss/high level agenda:
How companies are using S&OP to manage today's complex world

S&OP overview

The process and key roles and responsibilities

Benchmark your planning process against S&OP best practices

Report formats

Technology requirements and systems in the marketplace

S&OP KPIs and using them effectively

Global S&OP

Case studies

Implementing S&OP in Your Organization

Change Management
Who should attend:
Directors, Managers, and Individual Contributors who :
Are from functions such as supply chain, sales, operations, IT, product management, and finance

Want to learn best practices for a new implementation or to improve a current one

Want to share their ideas and learn from others

Are or want to become high impact leaders in their organizations

Change Management
This course is designed for people new to S&OP, but also those with experience in the process who want to drive performance improvement. 
Venues:
HONG KONG
We're working on the venue right now. We're holding our training course in conjunction with the Global Supply Chain Council Planning & Forecasting Forum event.
The venue will be a top hotel in a desirable location.
JAKARTA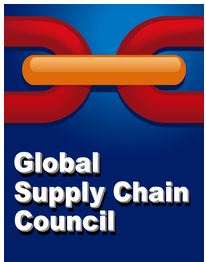 Also see our talks on "Driving Growth with S&OP" at the Supply Chain Planning & Forecasting Forum on 27 Sep in Hong Kong and the Indonesia Supply Chain Management Forum, 4 Oct in Jakarta.
Yes - I'd like information on pricing and a brochure with a detailed agenda on this high-impact 1-day event!
We are pricing this event lower than any of our prior events!

Your Discussion Leader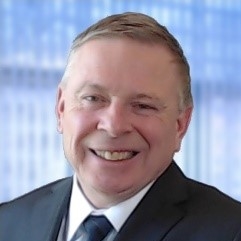 Eric Tinker has been delivering supply chain results for global corporations across the world for over 20 years with Nexview and larger, more well-known consulting firms. Eric's projects have delivered in excess of $500MM in documented benefits. Learn Nexview's methodology for S&OP implementation and performance improving techniques and get all the tools and templates we can give you.