See How Others Are Changing Their Supply Chains to Address Health and Political Issues
World events including the pandemic, political tensions, and instabilities are causing companies to change their supply chains. What are you seeing and doing?
Just answer a few anonymous questions and the aggregate responses from others will pop right up. This takes just a couple minutes.
Key Topics in S&OP Survey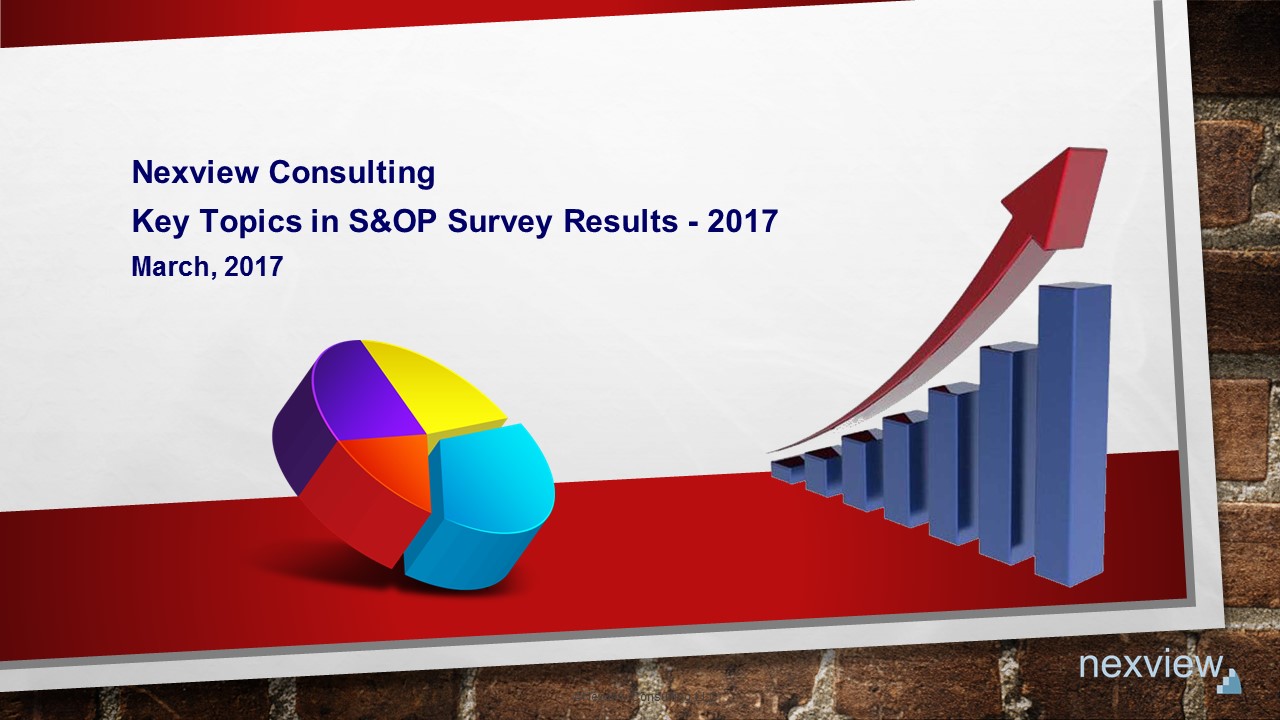 Get the results of our cross industry survey of key S&OP topics:
> Where companies are experiencing challenges with implementation and/or improvement
>  Sponsorship roles & levels
>  Results companies are getting and associated magnitudes
>  Integration of financial and product portfolio planning
>  Strategic topics discussed in the meetings
>  S&OP maturity
>  IT systems in use and their capabilities
16 pages of charts and our commentary. See where your process compares and share the data with your team.
After you enter your email address, you will automatically receive a link to download a pdf file of the survey results.
Guarantee:  Your information will never be shared, we will only send you very occasional information like this, intended to help you improve your S&OP and supply chain performance.  You can opt-out of future emails at any point, no problem. 
Contribute anonymously to our next survey and get instant feedback! (no email option available for survey contributors, complete the survey and get the link to the above survey results upon completion)
If you are a service provider, please complete the survey on behalf of a client, it's all anonymous and results are only shown in the aggregate.
Sign-up for a FREE membership and get all our free publications (articles, white papers, videos, presentations, survey results).