S&OP Jumpstart!
A Primer for Implementation and Improvement
This is an 18 page, quick-to-read, illustrated guide suitable for handing out to stakeholders who want to learn more about what S&OP is and what it takes. We use it for project and stakeholder teams on our engagements.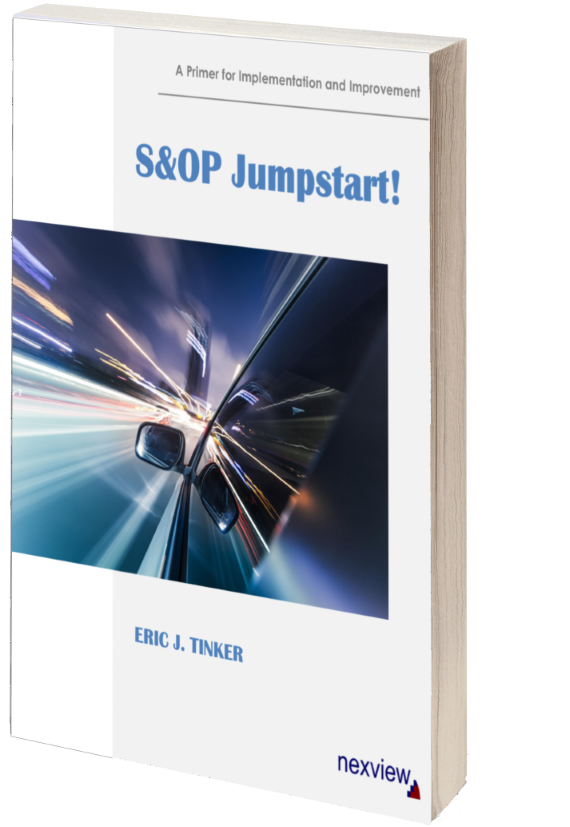 Free eBook
S&OP Defined

Benefits and Characteristics

Typical Design

Roles & Responsibilities

Implementation Steps

IT Requirements

8 Levers for Performance Improvement

Reports and Tools to Support the Meetings

Assessment and KPIs

Change Management

Pros and Cons of Working with a Consultant
Paperback and Kindle versions are selling on Amazon, but subscribers get it here free for a limited time.
Get the eBook (pdf, 1.5mb)
See reviews and if you leave your own,
You'll get a free S&OP Assessment evaluation tool. Just contact us, with a link to the review and we'll send it. 
Eric's first full book, Sales & Operations Planning RESULTS, has many positive reviews and sells every day on Amazon. See Nexview Online for more eBooks, articles, videos, benchmark data and more!
Subscribers receive a handful of emails each year on new publications, S&OP/supply chain tips, and perhaps the rare mention of a service or training course we're offering. We respect your inbox and will never abuse it. We follow protocol and you can unsubscribe any time. Few do!
About the Author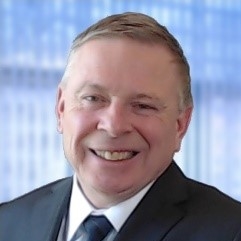 Eric Tinker has been delivering supply chain results for global corporations across the world for over 20 years with Nexview and larger, more well-known consulting firms. Learn Nexview's methodology for S&OP implementation as well as Eric's tips, tools, techniques, and traps from his experiences leading teams that have generated in excess of $500MM in documented benefits.