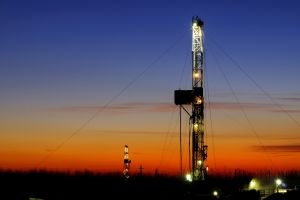 Upstream supply chains are experiencing more pressure in today's environment to not only manage costs, but also to adapt to the changing plans of the business.  For many companies, planning, sourcing, and execution in the supply chain needs to be sharpened.
Here are some things we look for:
Demand Planning – Statistical forecasting, improved collaboration
MRP – Correct BoMs, lead times, and inventory records to give clean buy signals
Inventory – Reorder points, inventory targets, safety stocks set by statistics
Procurement – Strategic sourcing, category management, lead times, vendor managed inventory, contractor management, what supply chain does vs. what operations does
Organization – Aligned to the process, clear roles & responsibilities, and right-sized to the business need
Collaboration – A common plan and coordinated decision making with your internal customers and finance (i.e. S&OP)  SEE OUR FULL OFFERING ON THIS
IT to support the above

Are you competitive at present oil prices?

An assessment of these items that we complete with your team will likely produce a benefits case well beyond the cost of an improvement project.  The question is can your team do it, and do it fast, and with enough momentum to really change?  How long should you wait to take action? Are your current efforts sufficient? Is there more?  These are answers we help quantify to take coordinated action.  

Some issues we are seeing in upstream supply chains are shown in the graphic below.  
Upstream supply chain leaders are likely familiar with the principles of Sales & Operations Planning, but how many have a robust S&OP process within their area and for interfacing with the business?  We'd be happy to share our ideas about how this management level planning and decision making process can be used to improve the management of your supply chain.  
Our methods emphasize:
Ownership with your team, not dependencies on consultants
Quick impact, but use of techniques for sustainability
Best practices, applied and tailored to your situation
KPIs layered and integrated, a business case to justify an investment and show results
Flexibility to provide the right level of service and approach best for you
Momentum to create the right level of visibility to make it happen
Change management with a sense of urgency to make teams and people successful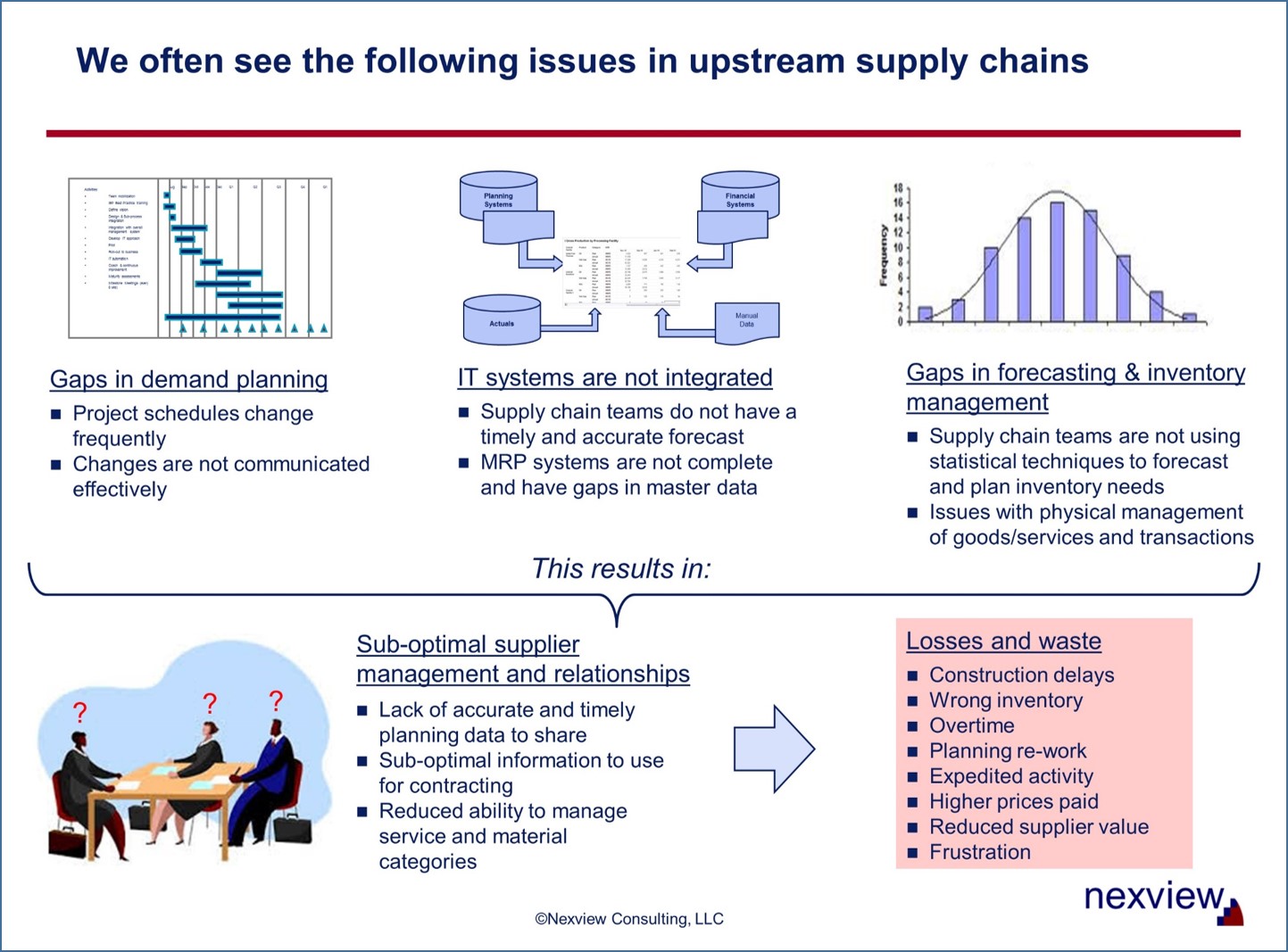 See some of our more popular posts: