Railcars are a significant cost for companies and all too often fleet sizing and management are not integrated with the rest of the supply chain.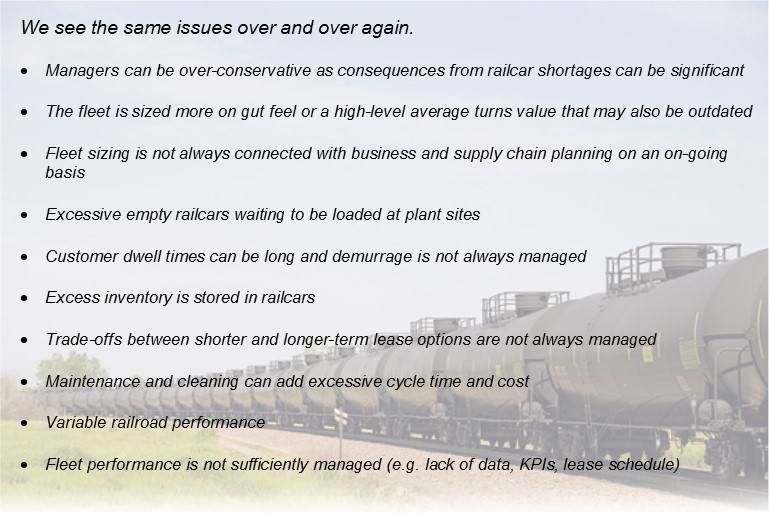 Our FleetmodelerSM methodology helps clients be sure.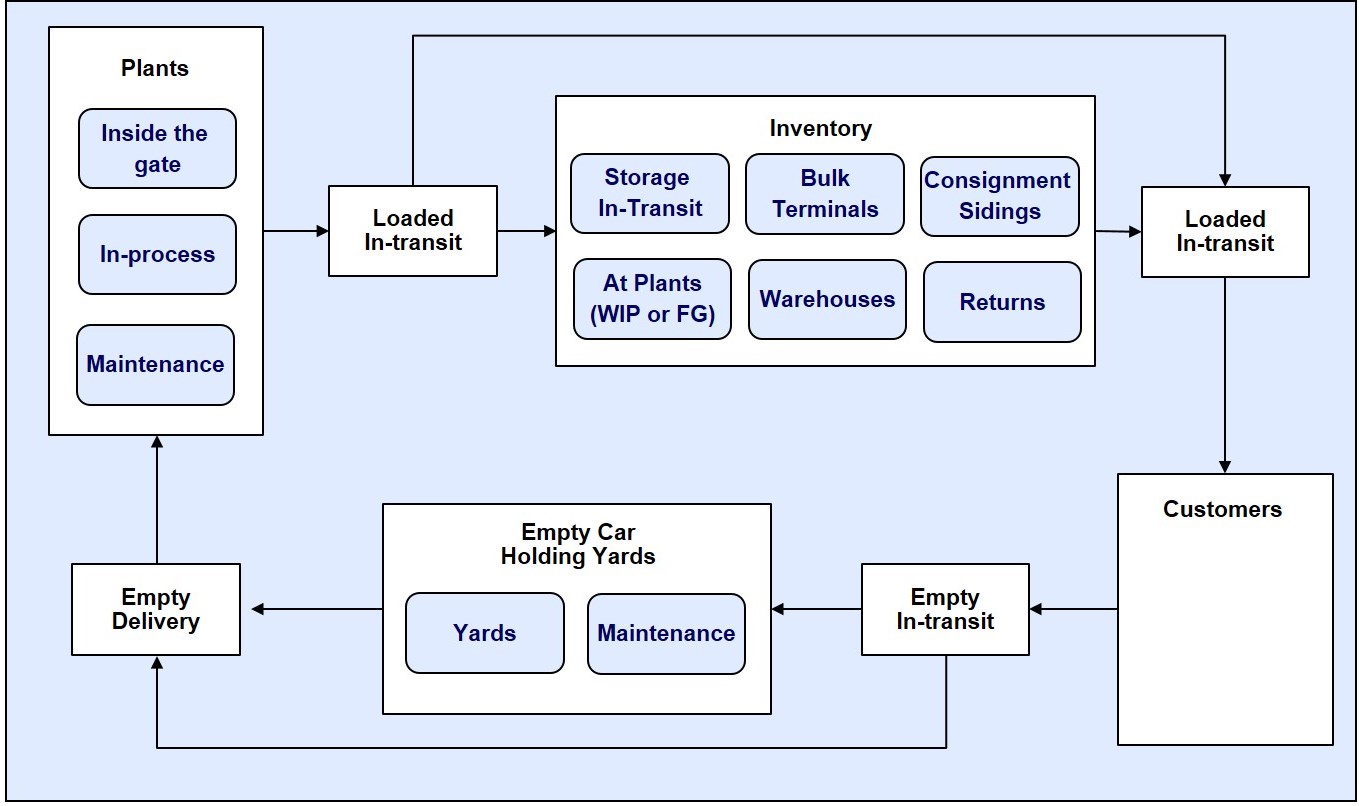 We have a developed and proven methodology to analyze railcar fleet performance and a modeling methodology to aid your decision making.
Models your specific railcar cycles/dedicated fleets

Familiar data and statistical methods used in supply chain analysis

Use for budgeting and scenario modeling

Easy to use, modify, and will be transferred to your team

Unique in the industry
Fleet management is important too.
Fleet modeling and the numbers are important, but the on-going management of the fleet is important too. Our Railcar Management Performance ArrowSM best practice evaluation tool, helps us evaluate your management methods and monitor process improvement. This is a survey based tool that turns the boxes green, yellow, or red depending upon your responses.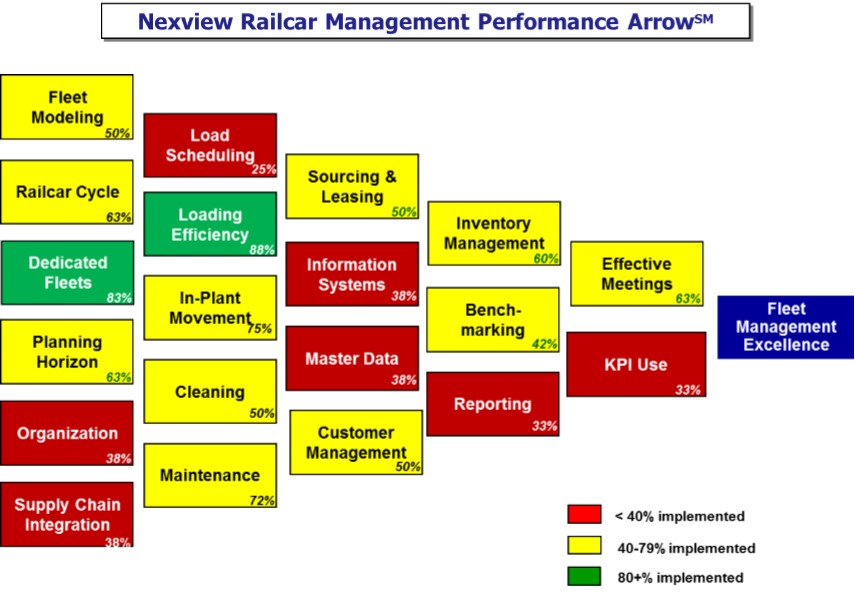 Here's a few case examples of our work.
Fleet Sizing – Global and Large Chemical Corporations:
Analyzed a fleet of 2300 railcars across multiple plant sites, identified and realized a savings of $2.5MM through fleet size optimization.

Analyzed a fleet of 4600 railcars across a complex distribution network and realized a savings of $4.3MM through fleet size optimization.

Analyzed a fleet of 600 railcars and identified a fleet reduction opportunity of 9%.
Operations Improvement:
Reduced customer detention times by 20% through more active management.

Aligned demurrage collection policies with customer segments contracts.

Analyzed a fleet of 2800 railcars at a large plant site, and realized a savings of $1.8MM through improved scheduling of heavier cars on higher mileage credit lanes.

Implemented fleet management systems, KPIs, and $ results tracking systems.
Rate Modeling:
Price and cost modeling to support negotiations for a short line railroad.
Please contact us if you'd like to see some sample studies, get an overview of FleetmodelerSM, and learn more about how to improve the efficiency of your railcar fleet.

You may also like