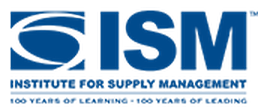 ISM/PMAB – "Using Procurement Data to Add Value, Integration, and Influence" – SPEAKING ENGAGEMENT, BOSTON
March 23rd, 2015, 5:00 PM at Partners Healthcare, 149 13th St., Charlestown, MA 02129
Eric Tinker will be sharing Nexview methodologies to transform your procurement data into information that can be used to convey improvement opportunities as well as increase your effectiveness in integrating with your S&OP process and suppliers. No charge for PMAB members, $30 for non-members. ISM/PMAB Event Listing. Be sure to check our CONTENT ARCHIVE for the slides and recording afterward.
Page in development – we are presently adding our recent events to this page.