Thank you for your interest. Please also scroll down for case studies and a few items developed from our experiences, and please feel free to contact us anytime either to scope out something for a proposal, or just to exchange ideas informally.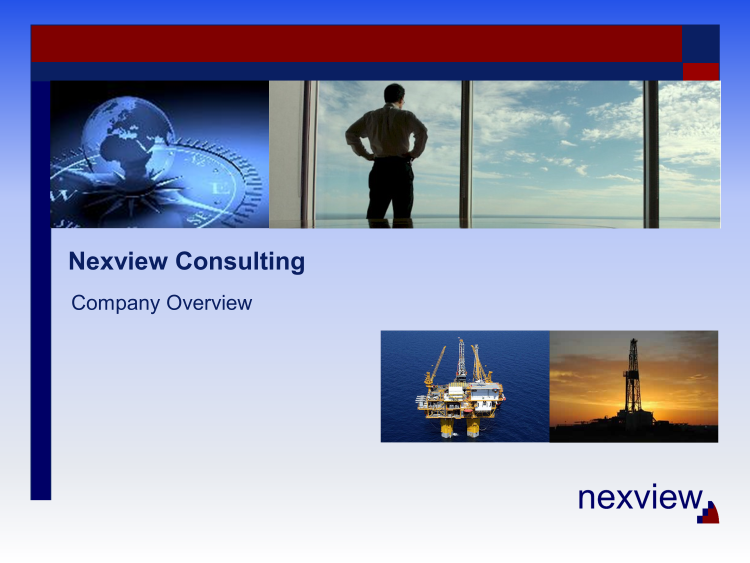 About Nexview Consulting
Nexview Consulting is a boutique management consulting firm with tailored services for the upstream oil & gas industry led by offerings in Integrated Business Planning and Supply Chain Management.  Our work often involves improving the underlying processes that support IBP, organizational structures, and enabling information technology.  Consulting methods promote sustainability of performance improving behaviors, tangible results, and development of client team members. Nexview Principals and Associates are highly-experienced business and consulting leaders with track records of delivering results for clients across the world, typically with larger more well-known consulting firms. Our model enables us to meet the needs of mid-market clients or larger clients who may require multi-division/geography support.  Nexview Consulting is based in the Boston area and Houston, but we travel worldwide to conduct training seminars, speak at conferences, and work with clients on high-impact, performance improving initiatives.
Our Principals
Please click names for full bios
IBP Upstream Case Studies
| | | |
| --- | --- | --- |
| IBP Case Study – Rapid Expansion in a New Field | IBP Case Study – Managing Expansion and Existing Wells | IBP Overview Flyer |

Upstream Supply Chain Management
If your interest is more specific to the supply chain and procurement areas, please see more on our offering and experience here.

Please see a few of our more popular blog posts
For more see Ideas and Content Archive pages for all our free blog postings, articles, whitepapers, presentations, videos and more.