S&OP Meeting Scorecard
Evaluate your S&OP meetings relative to best practices
Track scores over time to improve your S&OP maturity!
Evaluate
Behaviors
Meeting efficiency
Decision making
Use of supporting materials (e.g. reports)
S&OP best practices (e.g. discussion level and horizon)

Results focus/KPI management




This is a simple, but nicely constructed spreadsheet, which means you can customize the questions, weighting, and calculations as desired.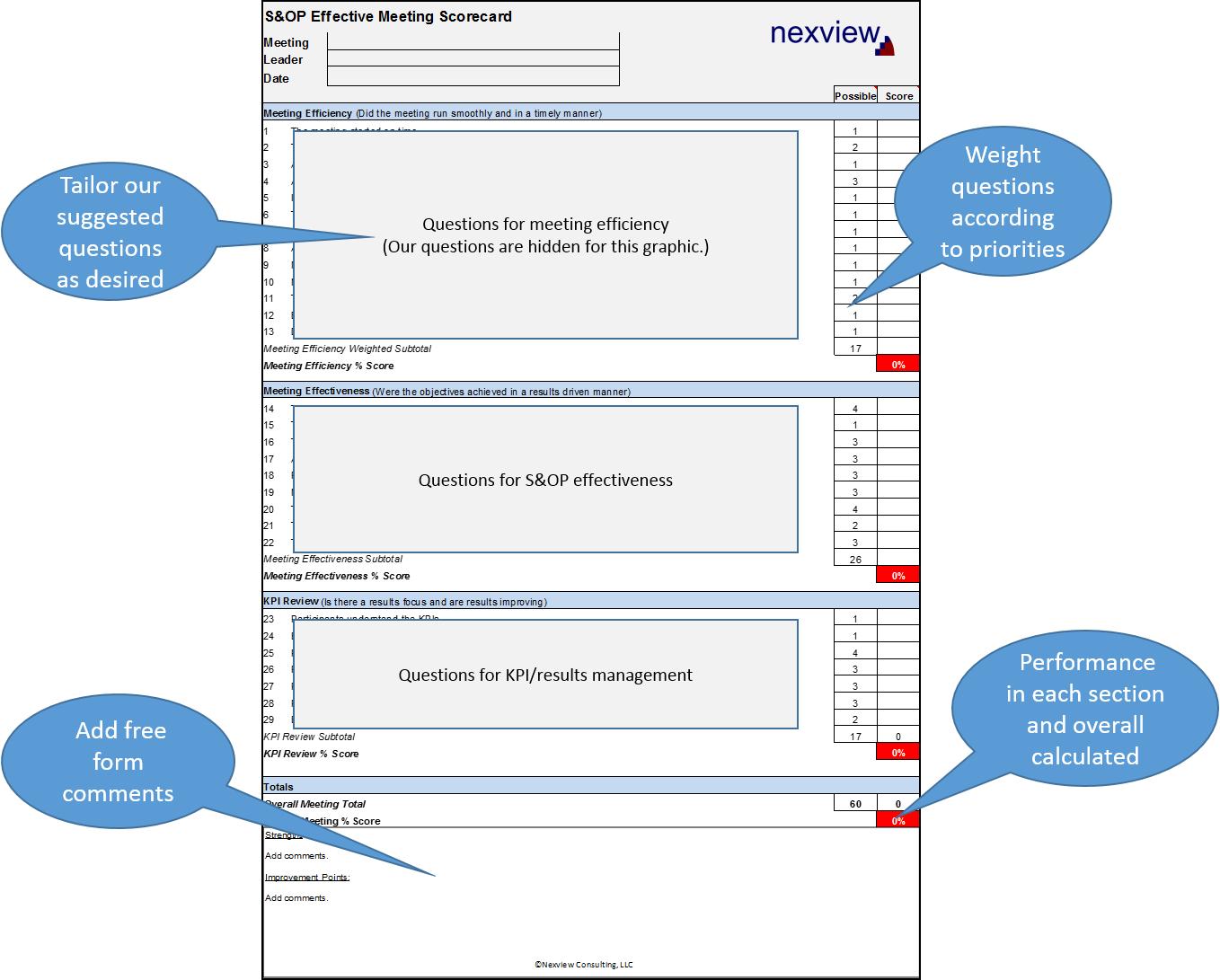 Only $19.95 USD, it's sent to you automatically so you can use it to evaluate your meeting today!
Get this plus more tools as part of our Bronze Membership package, or check-out our Free Membership items.