Please download our article published in APICS Magazine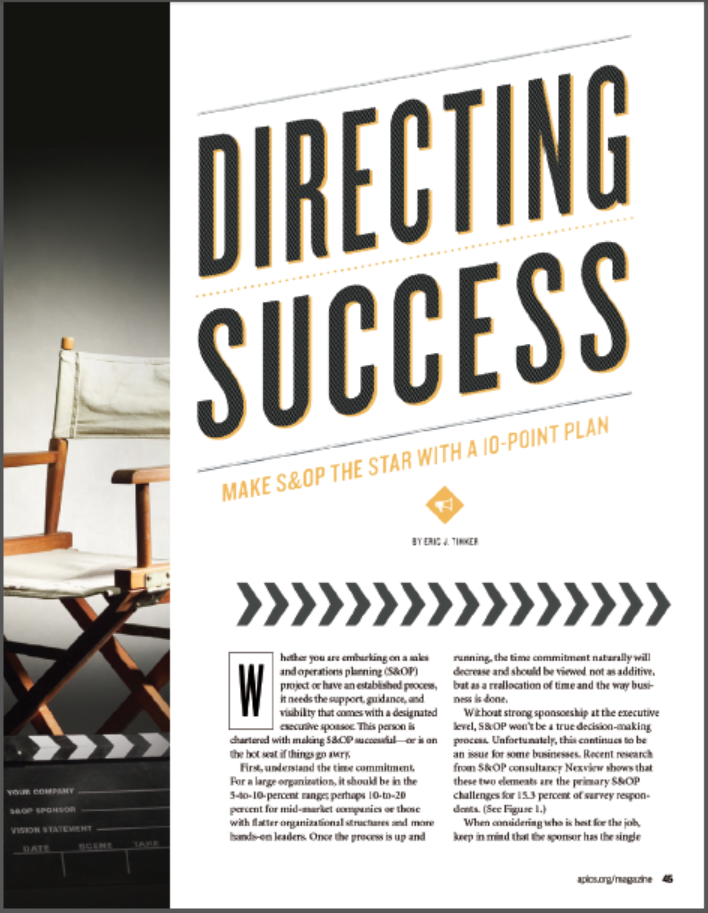 "Directing Success – 10 Tips for S&OP Sponsors"
The article discusses who should sponsor the process as well as tips for implementing and leading an existing process.
Please also download our S&OP meeting scorecard.
Evaluate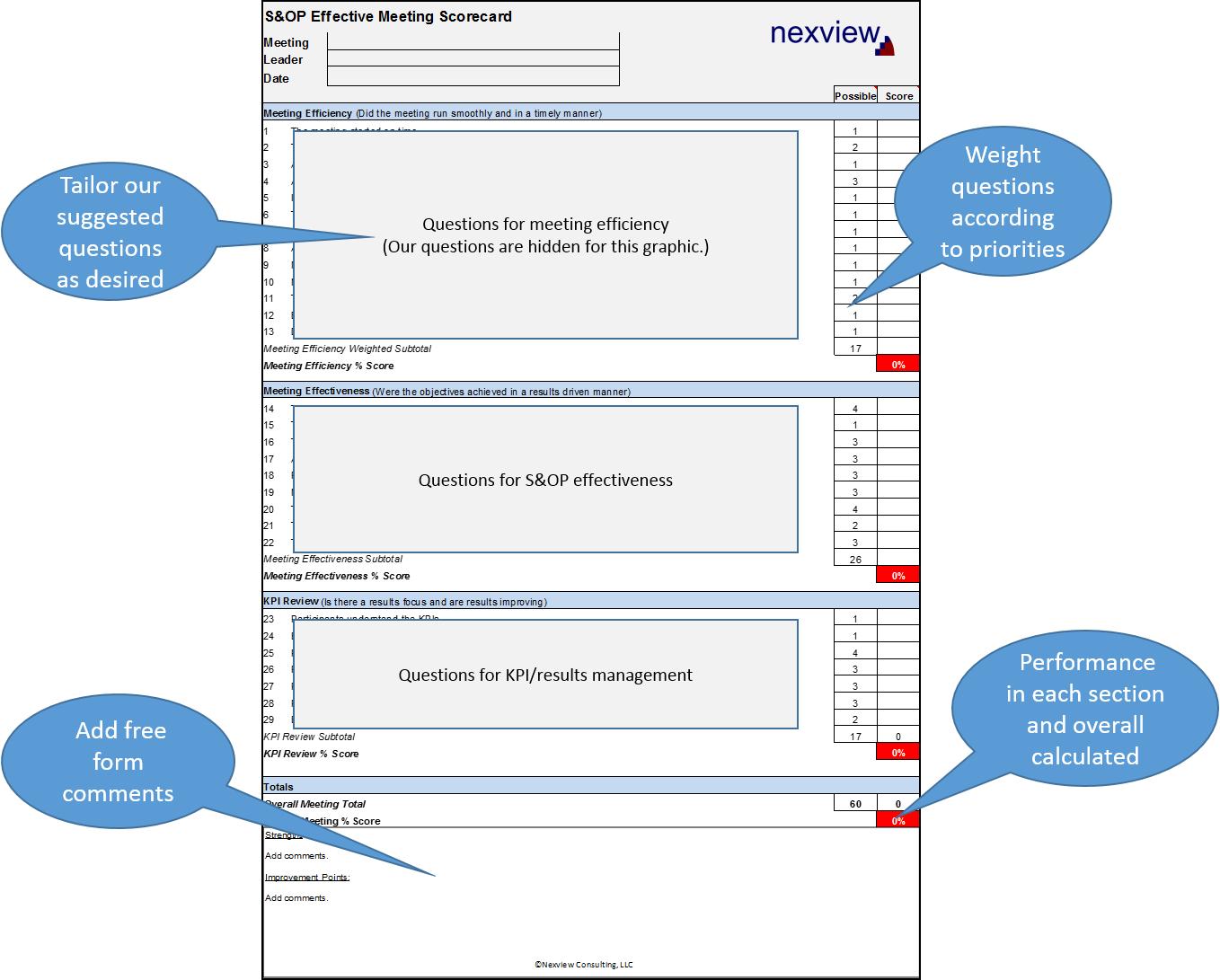 Behaviors
Meeting efficiency
Decision making
Use of supporting materials (e.g. reports)
Discussion level and horizon
Results focus/KPI management

Hope these items can help!