We hope these items are helpful!
APICS Magazine Article on 10 Tips for S&OP Sponsors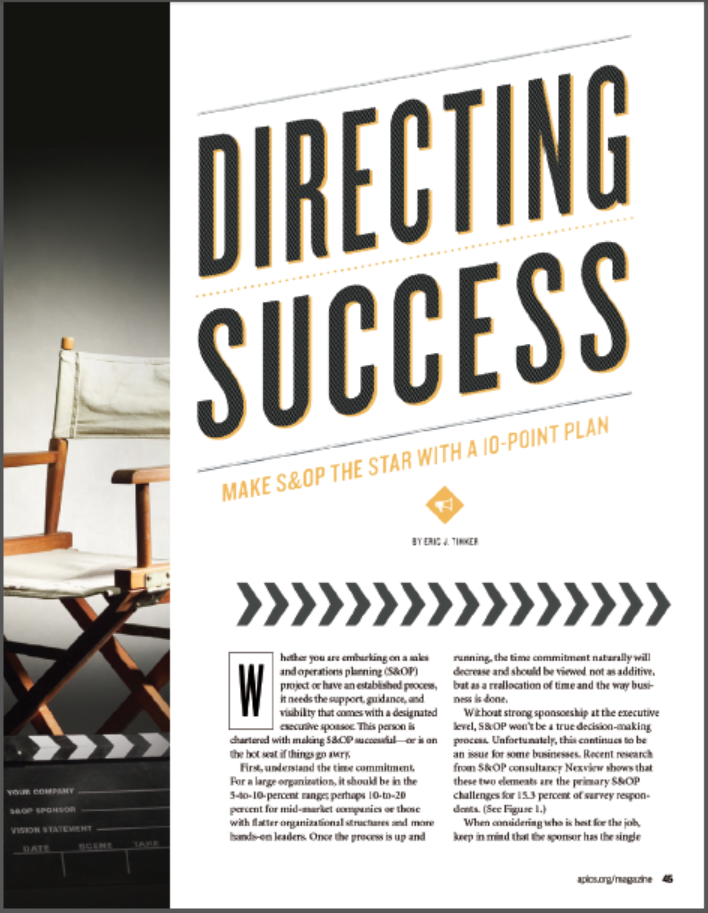 Upcoming Workshop in Singapore and Video from our Training Material
See what we have planned for our upcoming cross-company workshop in Singapore or extended videos (20 and 40 min versions) on the 8 Levers for S&OP Performance.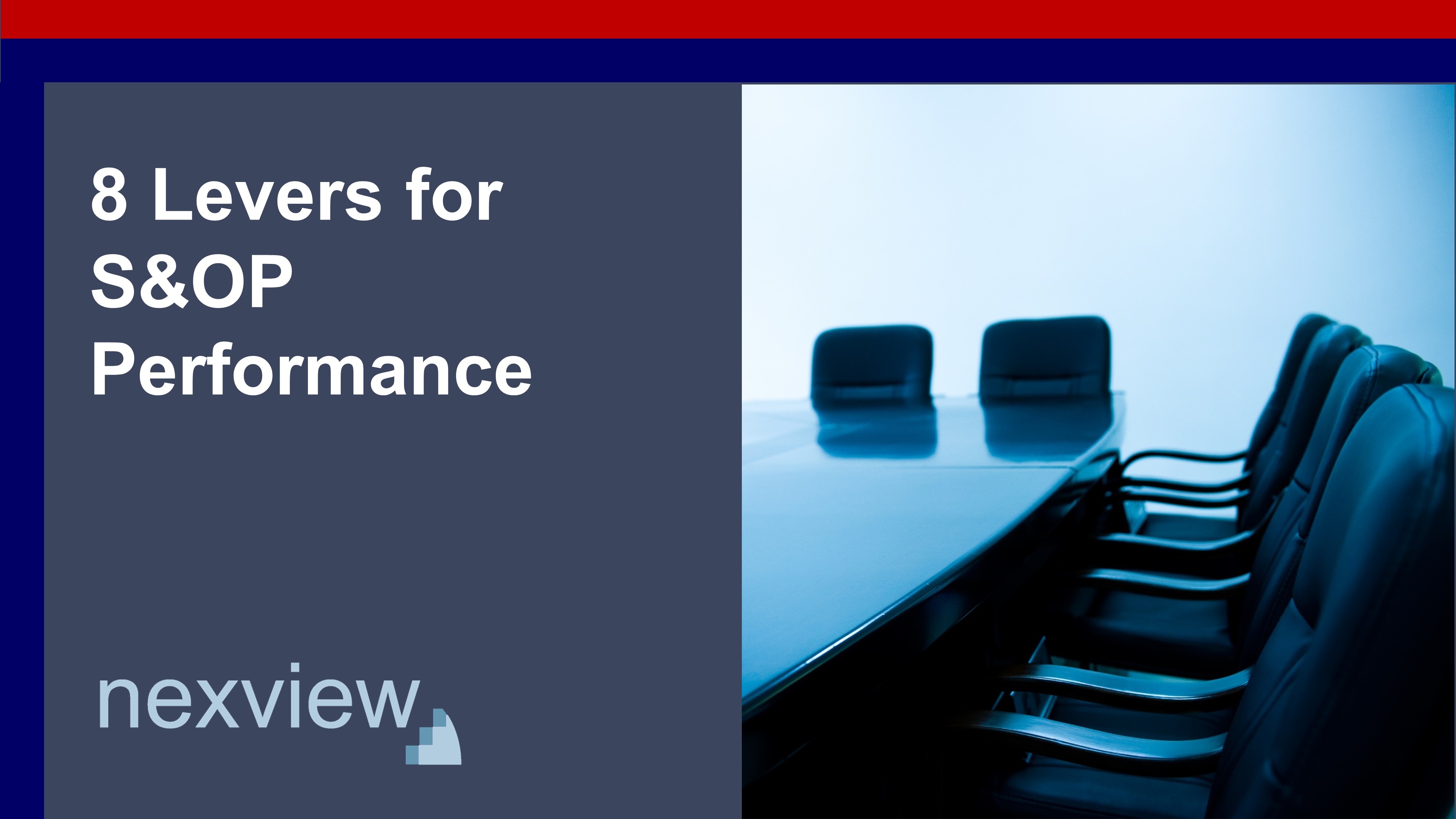 You may also like some of our more popular blog posts:
Please see Ideas and Content Archive for blog postings, articles, whitepapers, presentations, videos and more.