Directing Success
10 Tips for S&OP Sponsors
Full article from APICS Magazine (Janurary/Februrary, 2015). 
Congratulations! You have just become the Sponsor for your company's S&OP initiative, or you are partnering with an Executive Sponsor, and it's your job to provide "upward coaching" to this heavy hitter. In this article, we cover 10 items the Sponsor must be on top of for your efforts to be most productive and generate the results you're after.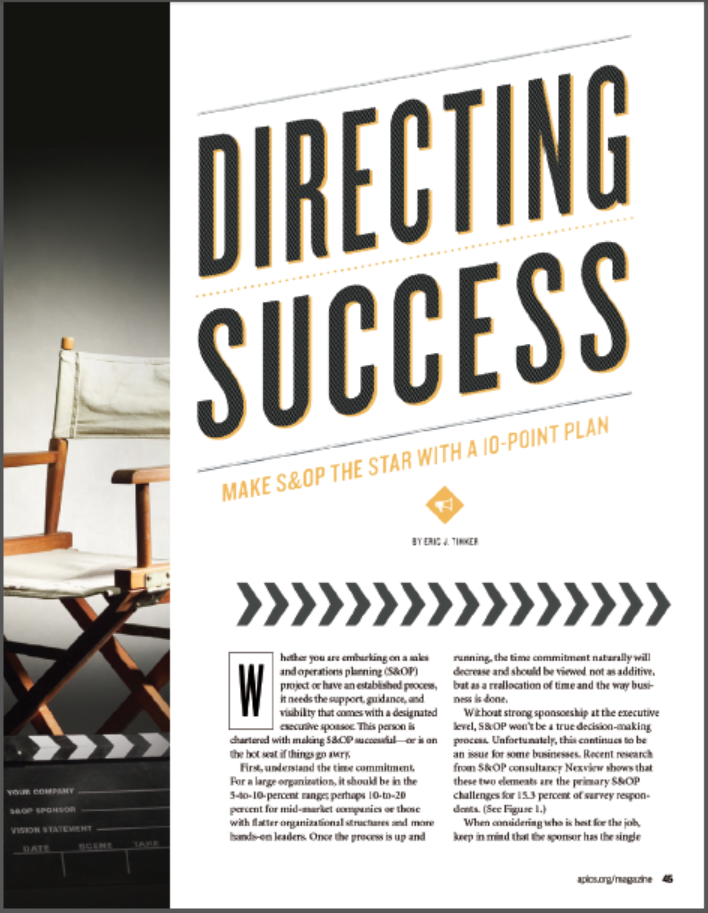 After you enter your email address, you will automatically receive a link to download a pdf file of the article.
Your information will never be shared, we will only send you very occasional information intended to help you improve your S&OP and supply chain performance.  You can opt-out of future emails at any point, no problem. 
Or sign-up for a FREE membership and get all our free publications (articles, white papers, videos, presentations, survey results).