8 Levers for S&OP Performance Video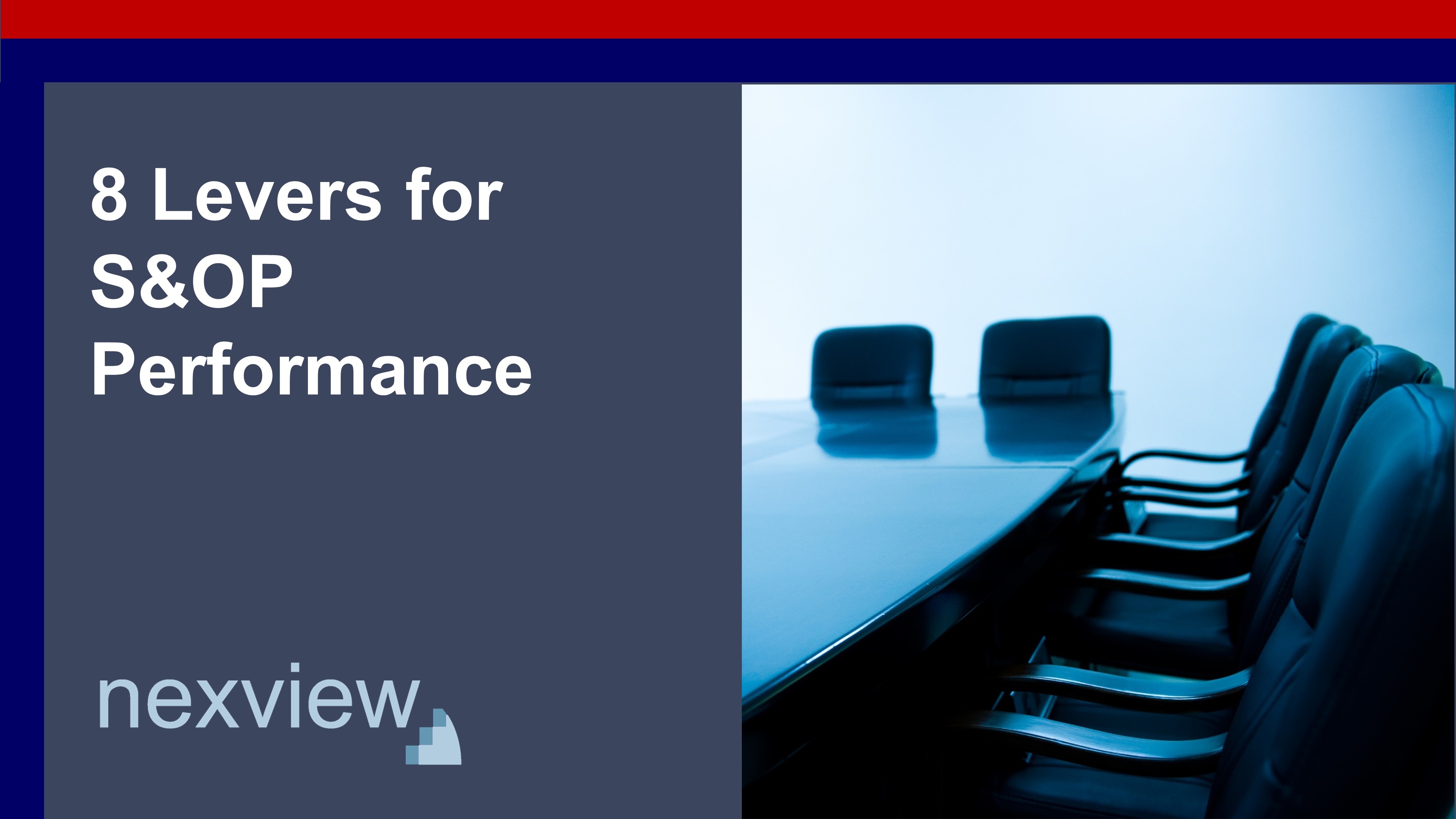 FREE Instructional Video – See both the Full Version (41 min) and the Abbreviated Version (20 min)
Discussion and tips on each of the 8 Levers

Tips and traps for implementing and improving S&OP

Actual content from our training course

Material is based on implementations with major corporations worldwide

Share with your team, or train the trainer
After you enter your email address, you will automatically receive a link to stream both the full and abbreviated versions of the video. 
Your information will never be shared, we will only send you very occasional information intended to help you improve your S&OP and supply chain performance.  You can opt-out of future emails at any point, no problem. 
Or sign-up for a FREE membership and get this plus all our free publications (articles, white papers, videos, presentations, survey results).
8 Levers for S&OP Performance Infographic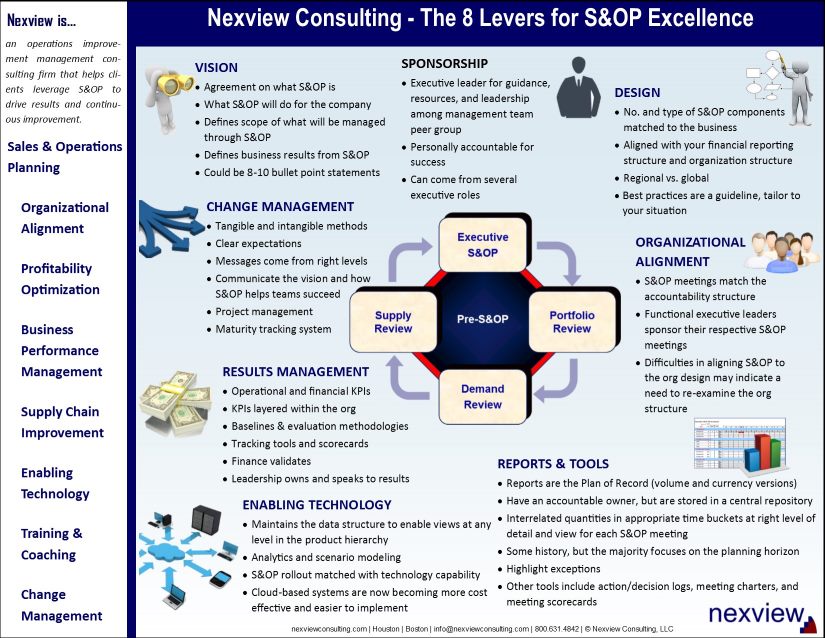 No email required