Download the 2017 Survey Summary (15 pages of results and commentary, see questions below if desired)
Receive a few emails per year usually about content/publications, opt-out anytime if they don't help you. We hate spam and won't do it.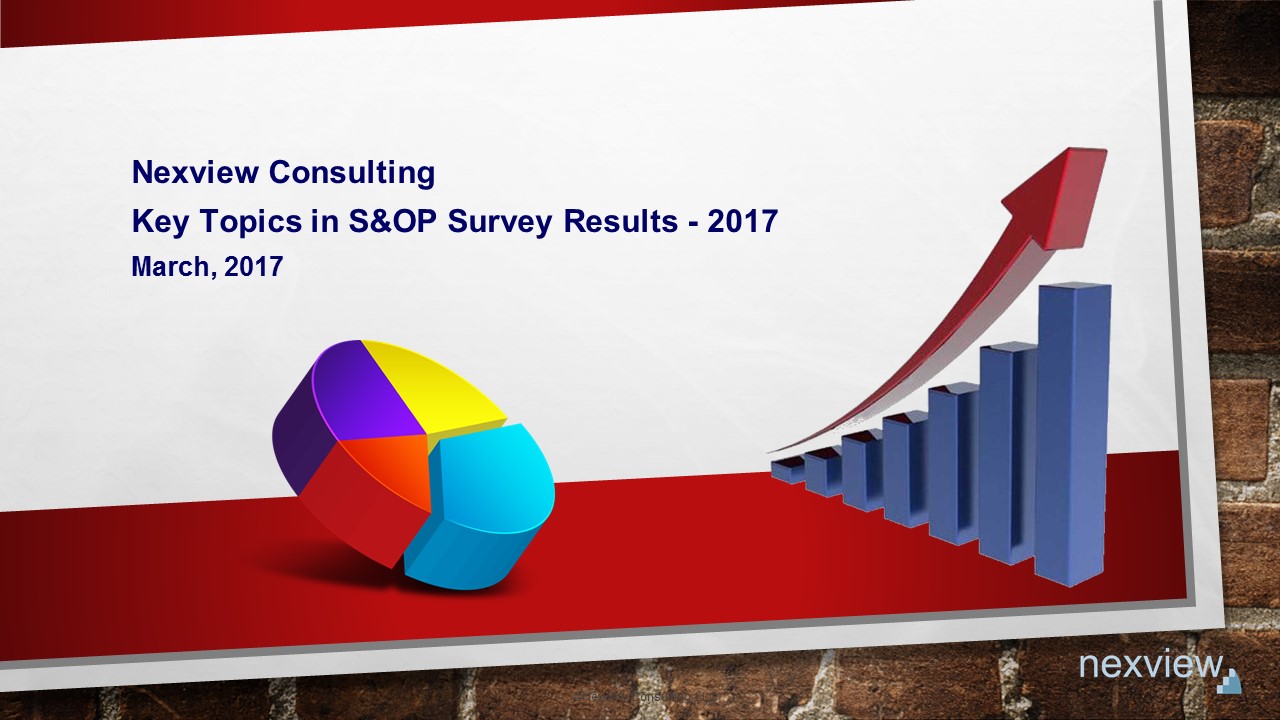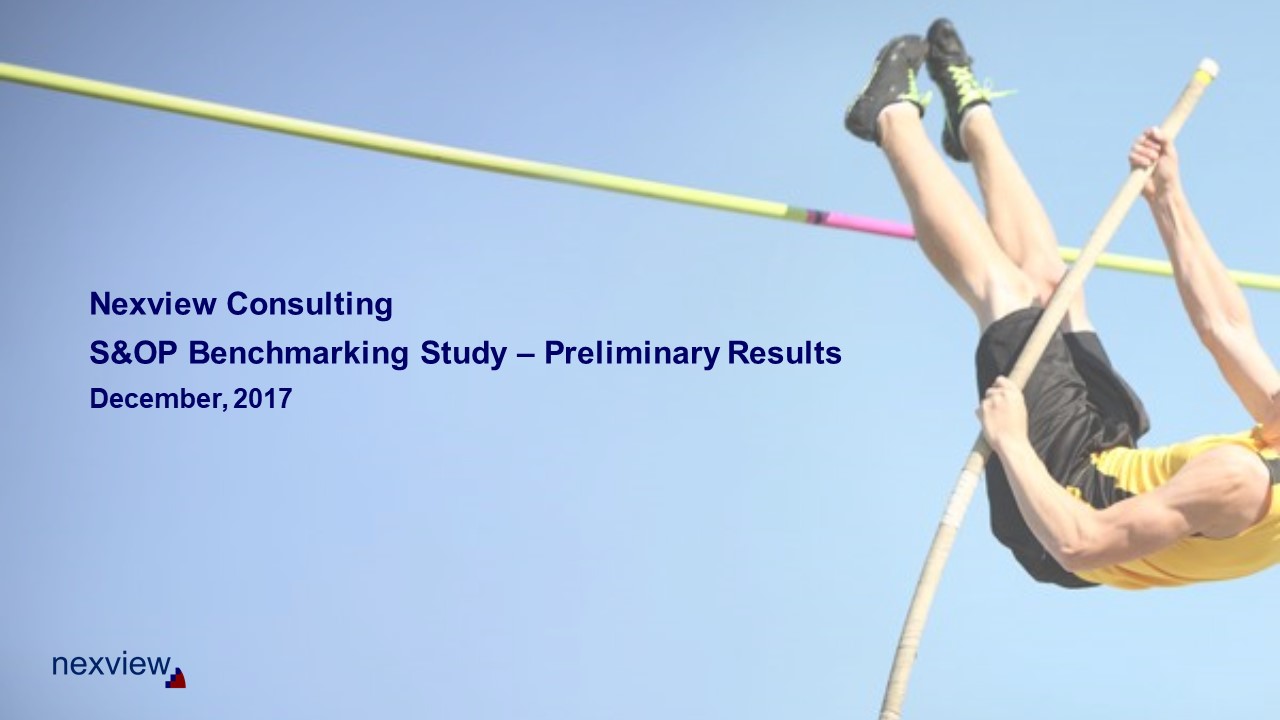 No email option: Take our current anonymous survey below.
Get instant automated results now and the full report in early 2018 if desired.
FREE gift for your too! In addition to the above, after completing the survey, you can download our S&OP Meeting Effectiveness Scorecard. We sell this on Nexview Online, but appreciate your time and are happy to give it to you. 
Upon receipt of your response in the survey below, you'll see immediate auto-generated charts of prior responses to use with your team. After the last chart, see links for a direct download to the 2017 results summary shown above and the meeting scorecard. If you are a software or service provider, think of a client (of course this is anonymous and results are only reported in the aggregate as you'll see). Please use the results freely, we just ask that you reference Nexview Consulting as appropriate.
See the latest responses on challenges, sponsorship, results, financial and portfolio management integration, strategic issue being discussed, S&OP maturity, and enabling IT.