S&OP Implementation Success
The Executive Guide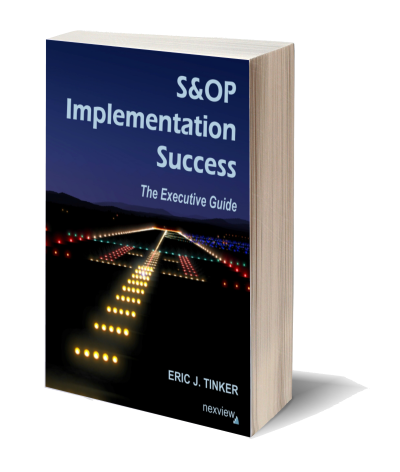 Free eBook
Our step-by-step methodology we use with clients and teach in our training courses

Many examples

Survey data

Tips and traps

Extensive chapter on Leading and Managing change

A lot of information and IP for a free eBook!
FREE FOR A LIMITED TIME!
Eric's first book, Sales & Operations Planning RESULTS, is a top seller in the category and sells every day on Amazon. S&OP Implementation Success is a shortened, but substantial pre-release of the full book in progress.
Chapters:
One – Select Your Team
Two – Train Your Team
Three – Conduct an Assessment
Four – Hold a Kick-off Meeting
Five – Define Your Vision
Six – Design Your Process
Seven – Run a Pilot
Eight – Enable with IT
Nine – Roll-out Across the Business
Ten – Sustain and Improve
Eleven – Lead and Manage the Change
Twelve – Hire a Consultant?

This type of content just isn't available anywhere else and certainly not for free.
All of this for joining our contact list where subscribers receive a handful of emails each year on new publications, S&OP/supply chain tips, and perhaps the occasional mention of a service. We respect your inbox and will never abuse it.
Get the eBook (pdf, 6mb)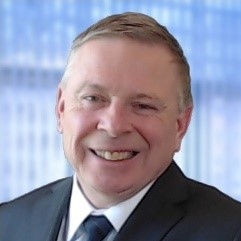 Eric Tinker has been delivering supply chain results for global corporations across the world for over 20 years with Nexview and larger, more well-known consulting firms. Learn Nexview's methodology for S&OP implementation as well as Eric's tips, tools, techniques, and traps from his experiences leading teams that have generated in excess of $500MM in documented benefits.