S&OP Implementation Success – The Executive Guide eBook
(pdf, 6mb)
Our step-by-step methodology we use with clients and teach in our training courses

Many examples

Survey data

Tips and traps

Extensive chapter on Leading and Managing change

A lot of information and IP for a free eBook!
Happy to provide this to the network, hope it helps you!
Eric's first book, Sales & Operations Planning RESULTS, is a top seller in the category and sells every day on Amazon. S&OP Implementation Success is a shortened, but substantial pre-release of the full book in progress. Would you like to be notified when that is available? (target 2018) The full book will provide more detail, have additional examples, case studies, and more!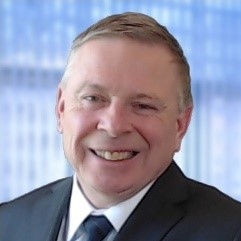 Eric Tinker has been delivering supply chain results for global corporations across the world for over 20 years with Nexview and larger, more well-known consulting firms. Learn Nexview's methodology for S&OP implementation as well as Eric's tips, tools, techniques, and traps from his experiences leading teams that have generated in excess of $500MM in documented benefits.